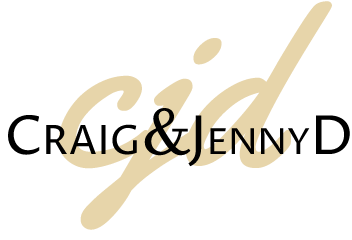 ATTENTION ENTREPRENEURS & EXECUTIVES: discover the surprising ways movement boosts your
productivity & success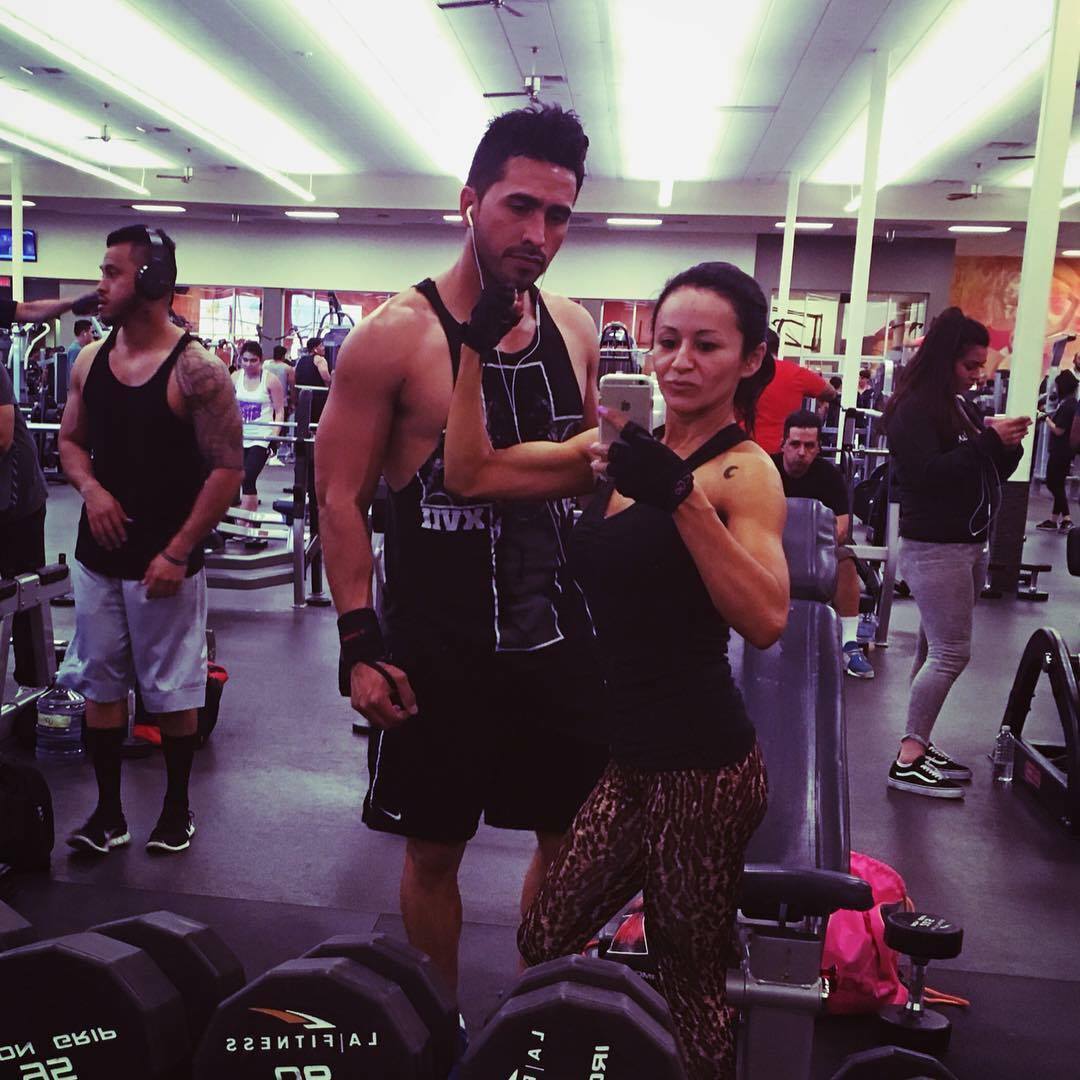 Let's face it...You're an entrepreneur or executive working hard, going all out, all day to get a head of your competition for you and your family, but it never ends does it? Just when you think you see the light at the end of the tunnel, that other train starts coming through.
You have worked so long and hard to achieve financial, time and lifestyle freedom, but what you really got was more responsibility, greater stress and increasing frustration.
Are you ready to find your competitive edge and soar to new levels of success in your business with just one simple change?
Then get rid of your excuses and take control because nothing changes unless you do!
We work with entrepreneurs and business executives from around the entire world and if you are anything like the rest of us, you are probably facing some of these challenges:
Not Enough Time In the Day

Grueling Travel Schedules

Endless and Sometimes Sleepless Nights

Low Energy

Feeling Burnt Out
If any of this sounds familiar, you are in the right place!
We get it! We have been there! The thing is you don't have to stay there. If you are fed up, you can break through these barriers and push to new levels of success in your personal and professional life just like we did! As soon as you are ready to get rid of your excuses and commit 30 minutes each day to yourself you can join us at the top!
NOTHING CHANGES UNTIL YOU DO.
Imagine how your life will change when you commit to yourself and have the dedication to soar to new levels of success. You will be on fire in your life and your business. You will be unstoppable when you have The Entrepreneurs Edge.
When you are beaming with positive energy all day long, what will you do in your business and with your loved ones that you don't have the energy for now? How will your relationships be impacted as others respond to your positive energy?
How will your business grow when you have greater mental clarity in your decision making and enhanced creativity to generate the next big idea...how will this grow your business?
Imagine how much your profits will increase when you have boosted your productivity by 20 - 30%.
With increased time and money what new things will you finally be able to do in your life?
We have interviewed and worked with some of the best leaders in business to understand their competitive edge. They all have one thing in common...a consistent movement system that keeps them at the top of their game. In collaboration with these top entrepreneurs and executives, we created a system that brings you the resources you need, right at your fingertips in less than 30 minutes each day so you will stop imagining and start doing.
Your wealth means nothing without your health and we know
that your time is very limited!
COMMIT TO YOURSELF!
NO EXCUSE WORKOUTS, THE ENTREPRENEURS EDGE
INCREASE POSITIVE ENERGY LEVELS
This is critical for your stamina to push through each day with power and drive necessary to achieve maximum productivity. Your success rate will rise as people want to do business with positive, energetic people! Prospects will be drawn to you with your new positive energy and self-confidence.
Don't forget your personal relationships. Not only will you have more energy left at the end of the day for these people, but you will show up full of positive loving energy to give to those who mean the most to you.
THINK MORE CLEARLY & BOOST PRODUCTIVITY
Your mind works better when you are active! Daily movement increases mental clarity & focus and boosts productivity! Many come up with their next million dollar idea while exercising. Will you be next?
BECOME MORE DEDICATED & FINISH STRONGER
Most people are great at starting something and horrible at finishing it. If this is you, we can help! This habit is holding you back in your business. When you commit to yourself through the No Excuse Workouts you will have greater physical and mental stamina helping you to push through to the end of each project no matter how tough it gets, giving you The Entrepreneurs Edge!
IMPROVE YOUR CONFIDENCE
Challenging yourself physically each day gets you comfortable being uncomfortable. This new found confidence will leave you ready to take on new opportunities and challenges in your business that you were once afraid to tackle. You can only find greater success when you do what is uncomfortable because this is where you grow.
To climb to peak levels of success and run in these circles you have to play at their level.
That means you have to gain your competitive edge to get to this next level!
No more next time!
No more not enough time!
No more wasted gym memberships without results!
WELCOME TO
NO EXCUSE WORKOUTS, THE ENTREPRENEURS EDGE
WHERE YOU CHANGE YOUR BUSINESS WHEN YOU CHANGE YOUR BODY
14 Days will start your transformation, a LIFETIME will bring you lasting results. This is not a 30-day fixer-upper, it's not a 60 or 90-day program. New material and workouts are always being added to keep you energized and engaged.
Unlike other programs, No Excuse Workouts was designed with you in mind! Get powerful results for both beginner and advanced fitness levels!
No equipment necessary (sometimes optional)
Less than 30 minutes each day
Can be done anywhere
Positive coaching for top performance
Mindset and nutrition training to explode your results with the proper fuel & focused positive energy
Coaching with top experts from around the world on movement, mindset, and nutrition to help you raise the bar
Will you soar to new levels of success in your business with one simple change? Do you believe in yourself enough to invest in you?

SUCCESS LEAVES CLUES....
When we implemented a movement system of our own, our energy levels spiked and we reached a level of clarity and creativity we had never had before with endless positive energy.
We found our business exploding in so many ways...a new business partnership in Norway to develop an entire movement system for over 500,000 clients, a request from a top executive in the coaching industry to coach their clients utilizing our movement system to help them achieve high sustainable levels of positive energy, two new opportunities to train large groups of executives in Corporate America, and the list goes on and on.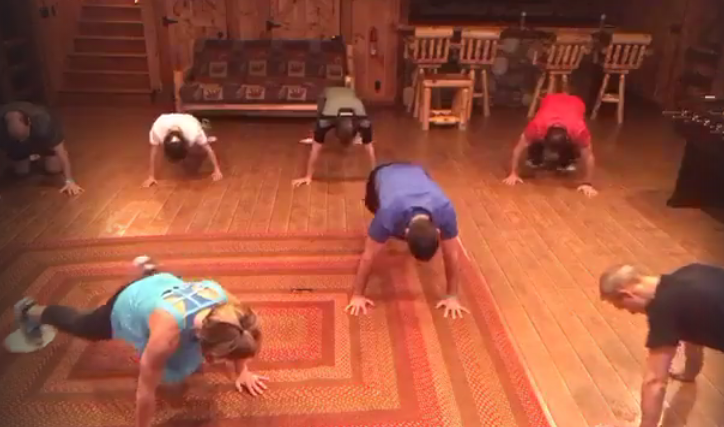 Using this movement system every day is supplying us with the drive, energy, clarity, and stamina we need to stay ultra productive while excelling in all of our business opportunities and having positive energy left to put into our marriage and to give the love and support to our children that they need and deserve.
We no longer have to imagine these things because we are already experiencing them. Imagine what that will be like when you join us! If we can do it, why can't you?
Here is a quick peek at some of the highlights we have experienced over the last year...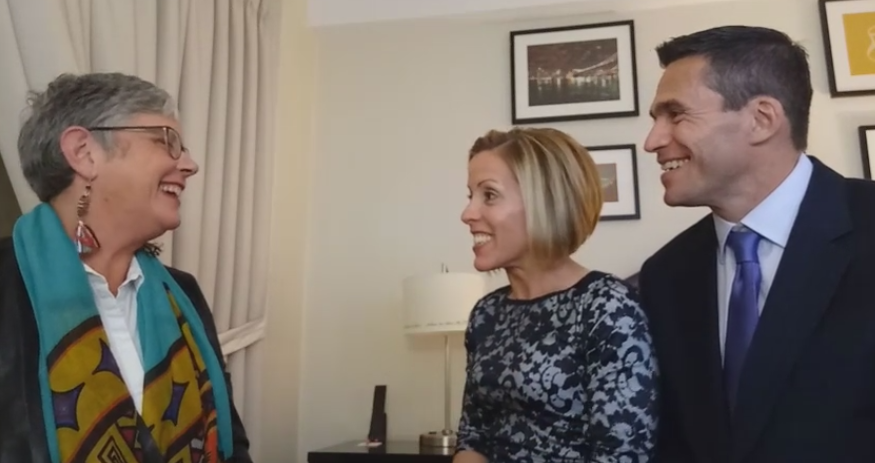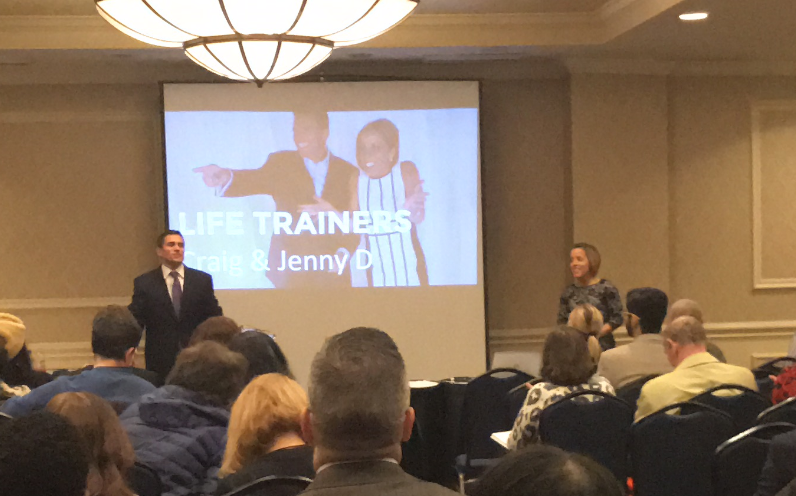 We have the privilege of being coached on an ongoing basis by the world's #1 wealth coach, JT Foxx and by his top advisers. This has given us the ability spend time with and interview some of the most successful business people and celebrities in the world to understand their secrets to vitality, fulfillment, and freedom in their lives and to dig deep into what exactly gave them the competitive edge they have today.
In the last year, we have spent time with and been coached by Hugh Hilton, George Ross, Nido Qubein, Randi Zuckerberg, Fredrik Eklund and Anthony Lolli. We have also had the chance to talk with and gain insights from John Travolta, Fifty Cent, Calvin Klein and interview Al Pacino.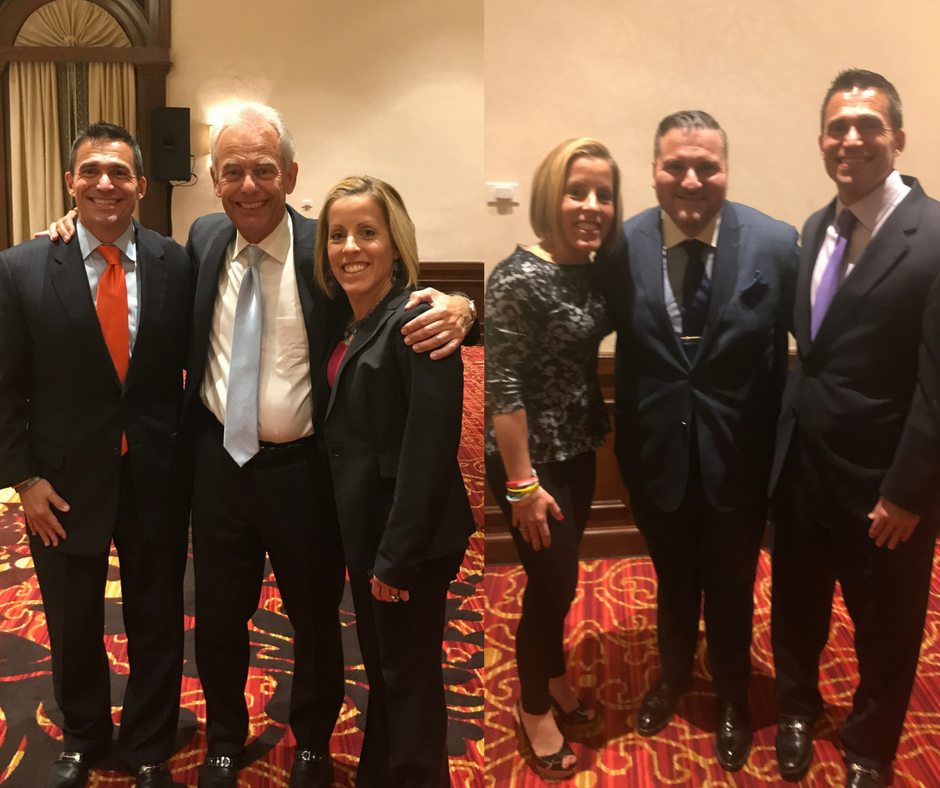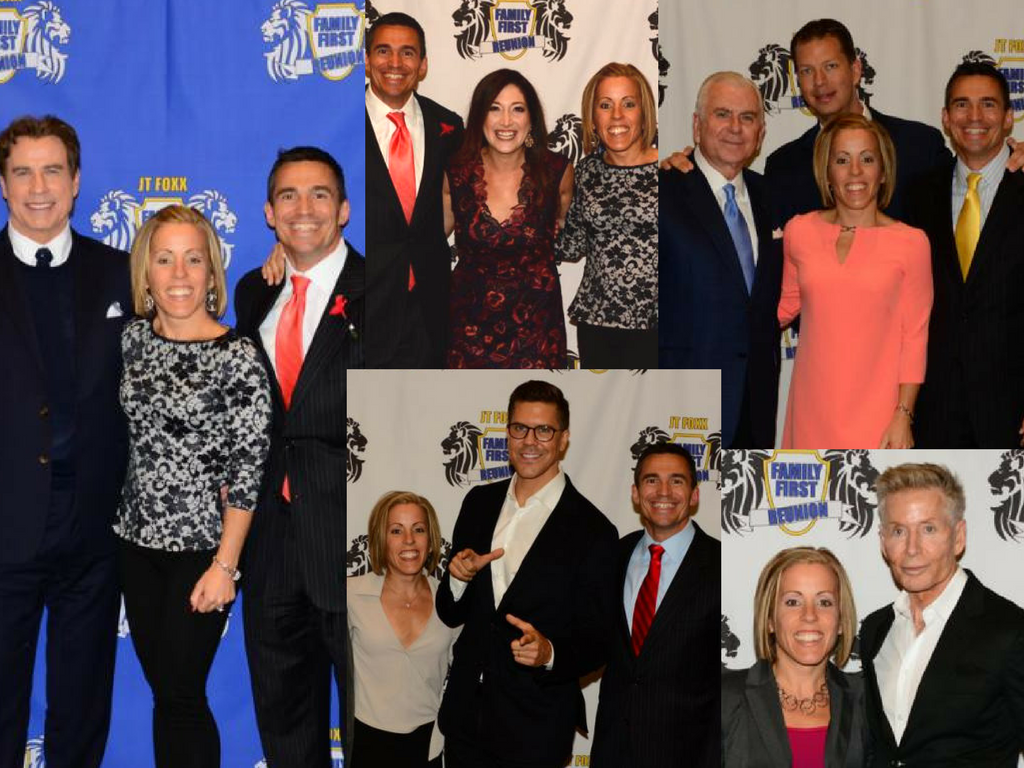 One of the greatest highlights for us was not only spending time with and learning valuable insights from Bruce Buffer, the official Octagon announcer for UFC events but watching him interact with and give excellent guidance and advice to our four teenage children.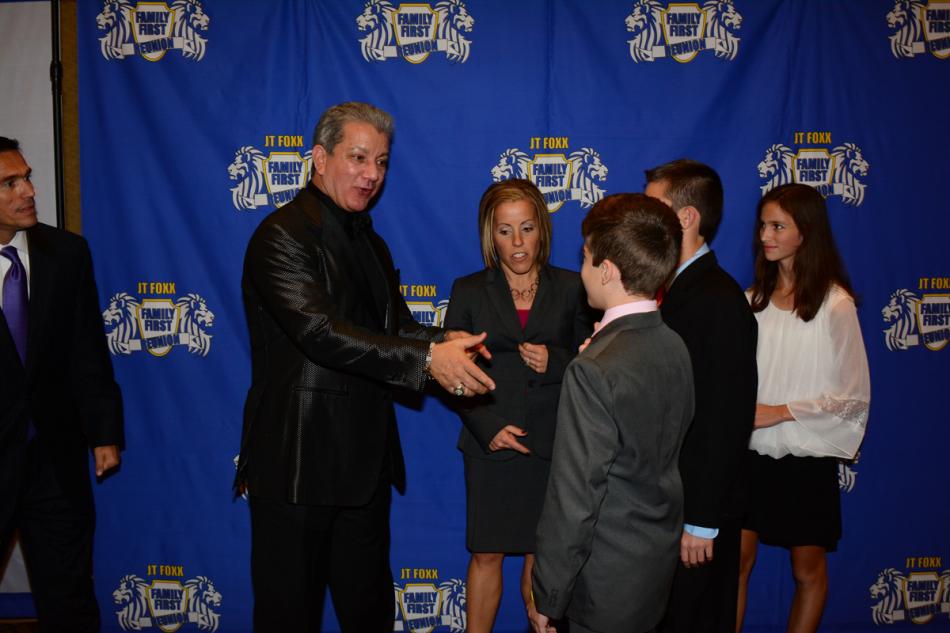 After using our program personally, the CEO of the JT Foxx Organization requested us to develop a program for his students and coaches at their retreats. He immediately felt the positive impact of our simple systems in his life and wanted his students and coaches to have the same competitive advantages in their lives because after all, his business is powered by their success.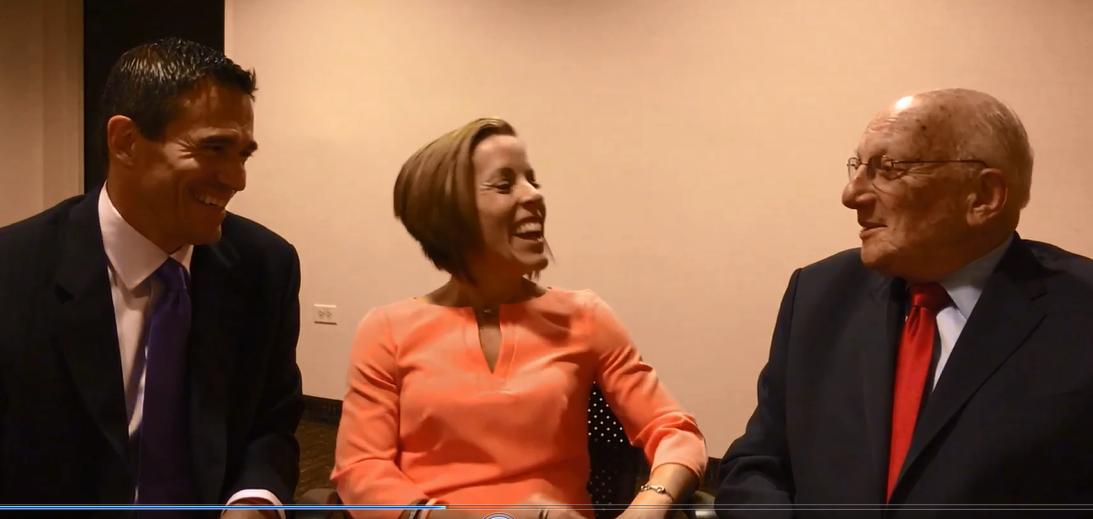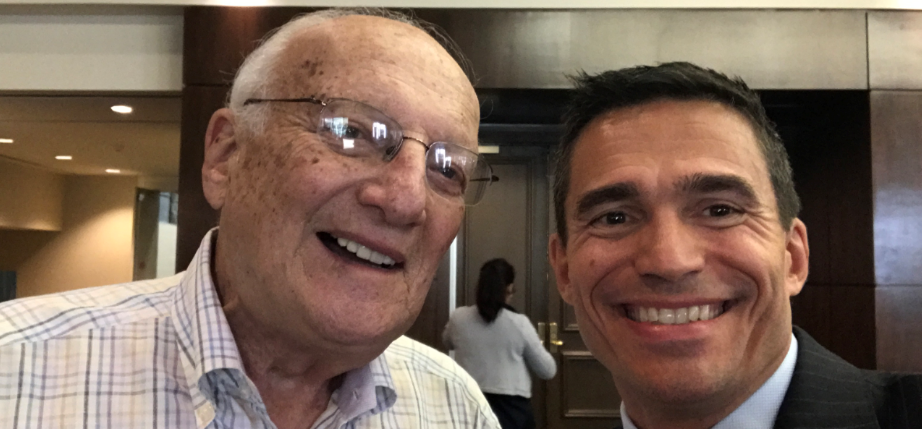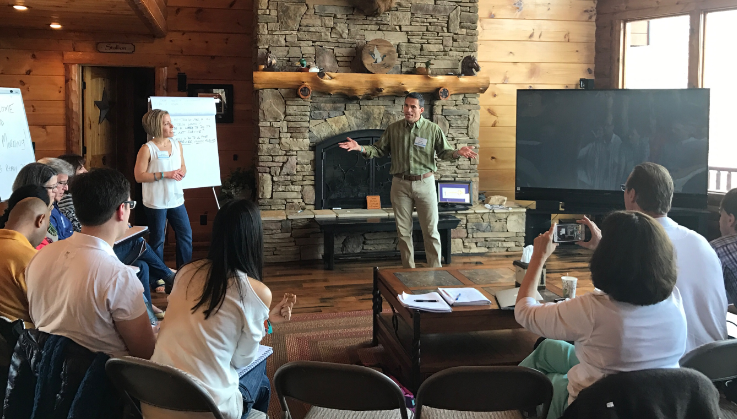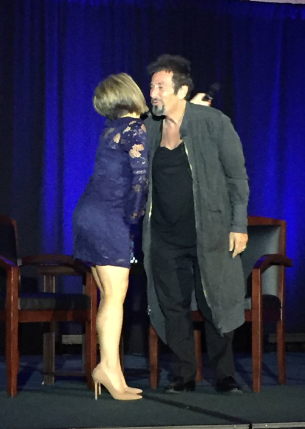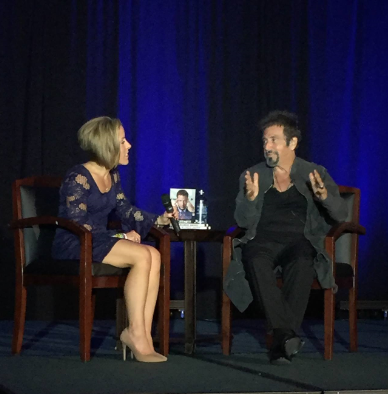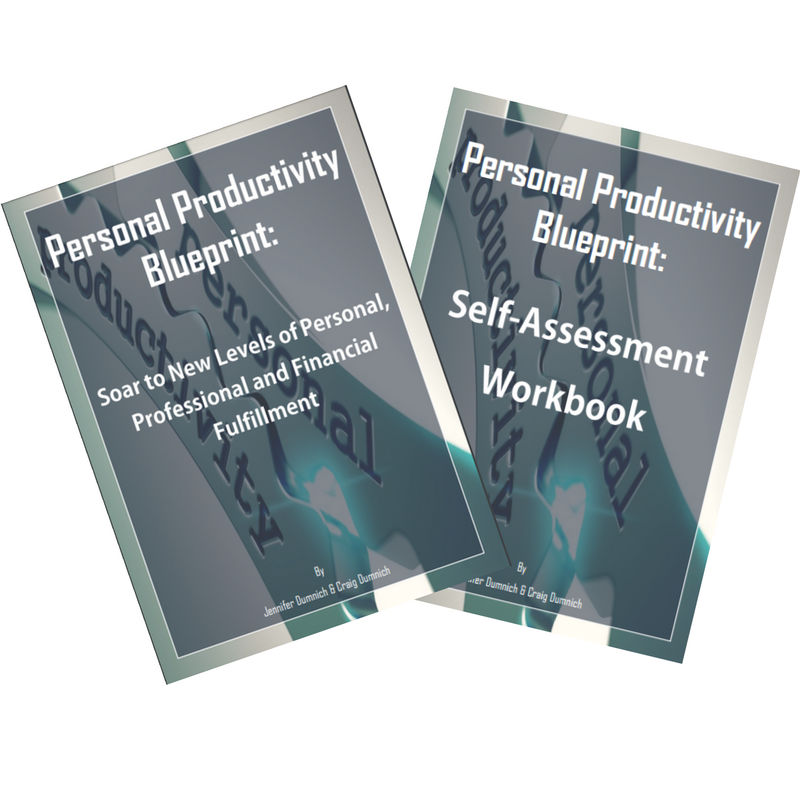 When you sign up today, we are going to give you 3 FREE BONUSES:
The Personal Productivity Blueprint, which is a must read, to help you understand the key systems that are critical to implement right away
The Personal Productivity Blueprint Self-Assessment Workbook, so that you can begin to understand and take responsibility for where you are today and make progress forward using this system.
We are also going to include as an added BONUS a tutorial video on the most effective strategy for using the workbook to make sure you get the most out of it.
You can stop imagining and start doing when you invest just $1 in yourself today. You will have complete access to No Excuse Workouts, The Entrepreneurs Edge for the next 14 days, RISK-FREE. When you commit to 14 days you will see and feel the new levels of energy you need to gain your competitive edge and you will have the privilege to stay with us for just $47/month. Don't forget...sustainable results only come with sustainable action!
Because we believe in you and we want you to join us at the top, we are going to help you kick start your results to get more than you can imagine out of your first 14 days...
You will have immediate access to the entire system as well as our step-by-step guides to get you started in making smart choices in each of the 3 critical areas right from Day 1.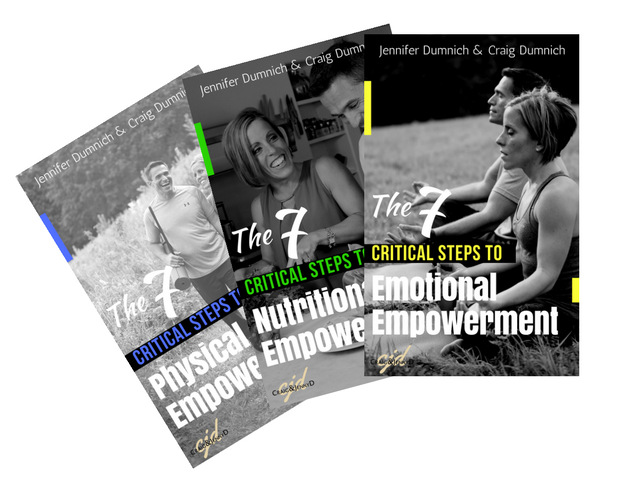 It is time to stop the never-ending cycle of working harder and instead boost your productivity so that you can finally reach personal, professional and financial fulfillment.
The Entrepreneurs Edge will get you heading down the road to freedom and fulfillment in all areas of life.
But don't take our word for it.
Click on the link below to start your $1 trial now to check it out for yourself. You have absolutely nothing to lose.  

You'll have instant access to the entire system once you set up your password through the email being sent to you in the next few minutes. Unlike other programs, we are bringing you into our life, so you will always be getting new, updated ideas and programs so that you can keep your edge!
If you are looking for real answers, real improvements, real changes in your life, from real entrepreneurs who have achieved the freedom and fulfillment you want in your life...you have found it!
Join us, and let's do this together!
Here is what others have to say:
I had the opportunity to work with Craig and Jenny this week and I guarantee that if you follow along with them for the next 365 days your body will look different next year. They did an absolutely amazing job. I can tell you I feel a lot better right now than I did when I woke up this morning. Thank you Jenny and Craig! You guys are absolutely amazing!
~ Damien Elston, JT Foxx Organization
Bryan and I just spent the past couple of days with Craig and Jenny and they introduced us to their      16-minute workout. We feel great and we are going to continue it. We recommend you check out the CraigandJennyD page and follow along.
~ Evelyn Greenwood, Woodstone Properties
I wanted to give a huge shout out to Craig and Jenny D. I was a fortunate member to enjoy one of their workouts that is pretty much on the fly. For people that are busy like me, I travel and it is just tough to sometimes get workouts in when you are a busy professional or you have the wife, the kids, everything going on in life. I just want to say how awesome it was. We were able to do a high intensity workout in 16 minutes. I was working upper body, lower body, cardio, everything; in my own hotel room. I didn't need a gym or anything, so it was awesome. After really getting to know and work with Craig and Jenny, they are just incredible with their knowledge on the mind, the body, and nutrition.

I encourage you to check out their website, www.craigandjennyd.com. Coach Craig and Coach Jenny, they are awesome people too. They are going to take care of you. They have big hearts to help people and I just encourage you to check out their site. I want to fully endorse them, they are awesome people and they are going to take care of you and your health, so definitely check them out.
~ Jeff Fallon, Master Coach, Life Coach, Business Coach, Health Coach
I've known Jenny for a few years now. I met her when she was very sick and see her thriving now at her most fit and healthy. She was positive and hopeful despite her scary health circumstances, but I so admire how she has used what she learned about self-care to help others do the same for themselves.

Jenny has an innate ability to engage others, listen without judgement and educate without preaching. She is funny, endearing, powerful and a brilliant leader and coach. She will help many people find their way to happier, healthier lives.
~ Sarah Sciarra, Executive Consultant at Rodan + Fields
I met Jenny almost five years ago when we were both enrolled in personal training school. We did and still do share a love for health and wellness. I was fortunate enough to be her "student" when we were at school.  She is a fabulous teacher! She is well educated and knows her material thoroughly. She passes that on to her clients in a kind, patient, yet firm, easily understandable manner.

Jenny and her husband Craig have gone on to pursue their passion for health and wellness several steps further. Together, they have made it a business to share their passion, both physically and emotionally.

They are no different than the rest of us. Somehow, they manage to juggle a blended family of five children, five sports schedules and school commitments, a business, etc. They do all this while striking a balance of physical and emotional health. I am so grateful to have been Jenny's student several years ago and continue to learn from her day after day!

Anyone who has the opportunity to work with Craig and Jenny D should jump on it ASAP! You will not be disappointed.
~ Sharon Freibrun, Franchise Owner, The Beef Jerky Outlet
I had the pleasure of meeting Craig Dumnich and Jenny in Mrch 2017. They are two of most wonderful and dynamic people you'll ever meet! And they truly care about helping people achieve their best health. It's always refreshing to find the real deal!
~ Ken Sproul
Craig and Jenny D are the real deal. Do yourself a favor and check them out.
~ Gary Walker, Business Coach