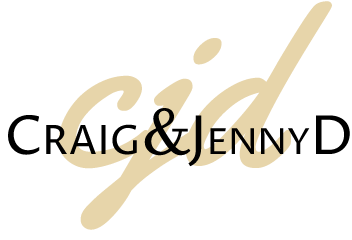 ATTENTION ENTREPRENEURS & EXECUTIVES: NEW 3 POINT METHOD REVEALS HOW TO
STOP BURNOUT SO YOU CAN BE MORE PRODUCTIVE & MORE SUCCESSFUL
Let's face it...There's a very good chance you are watching this video today because you are tired of living your life feeling burned out, stressed, and frustrated.
You have worked so hard (and for so long...) to achieve financial, time and lifestyle freedom, but what you really got was more responsibility, greater stress levels, increasing frustration and a full time feeling of burnout!
It is time to put an end to the feelings of never ending burnout and finally gain the competitive edge you have been searching for...
You deserve to take back control of your life.
Imagine what it will be like when you can experience the feeling of personal, professional and financial fulfillment, all at the same time...
What would that mean for your life?
What will it mean for your family and the people you love?
If you want to continue in the pattern you are in right now, you are free to do that. You can wake up every day with the stress, frustration, and burnout that you are feeling today...Knowing before you even get out of bed that you will never get everything done that is on your to-do list and that the clock is working against you from the minute your alarm goes off...
You see, we used to live this way and we finally got so sick and tired of it that we had to make a change. We invested all of our time and energy (and a lot of money) into changing our lives with the purpose of finding freedom and fulfillment.
Once we found it, we turned our mission into creating a simple, straightforward system to help other people around the world have the quality of life that we now have.
We believe that everyone should get to experience this. You have no idea how good you are designed to feel...but you can.
If you desire to feel fulfilled and live a life of freedom, then this video is for you. Begin, right now by investing this time into yourself, because that is the only way you will see positive change in your life. When you invest in you, your life changes.
Nothing changes until you do.
We have been programmed to believe that we have to get ahead, have nicer things, and make more money, in order to be more successful and to demand greater levels of respect. This sounds at first to be the formula for financial, time and lifestyle freedom...
But, the reality is that most executives and entrepreneurs that are climbing this ladder are missing the lifestyle systems that the ultra-successful individuals have in place. This missing ingredient is holding you back from experiencing the freedom that we have found in life.
You see we do it differently.
We realize that we are the critical piece to the puzzle and without us our family and our business all falls apart. You believe that you have to DO more; we believe that we have to BE more.  Those with the most success, fulfillment, and freedom, prioritize themselves. They transform their personal lives into a series of systems and routines that support their drive and their success.
You wouldn't try to run a successful business without systems in place, would you? Why are you trying to run your life without them?
It is likely costing you not only in your personal life...but in your business and finances as well.
Several years ago, we were right where you are now. As a young family raising 5 children, both of us working as corporate sales executives, and traveling 4-5 days per week around the USA and sometimes internationally, we were burning the candle at both ends all of the time.
Granted we had both done well for ourselves, making a combined income in the high 6 figures, so there was plenty of money to go around. Many people thought in some respects, we had it all.
Nice house, nice cars, beautiful healthy children and good paying jobs. It looked great from an outsider's perspective.
From our inside perspective, however, the reality was quite different from the outside perception. What looked to be time, financial and lifestyle freedom, was anything but that and there certainly was very little fulfillment. We were locked into the demands our of companies, the time schedule of the airlines, working 16-18 hour days, living in hotel rooms, and spending very little time with our children or with each other.
Our marriage was not much more than crossing paths in between business trips, or while running around with the children to attend to their needs. The only time we spent alone together, was while catching a few hours of sleep each weekend night before heading back out late Sunday evening to get to the next city for the next round of meetings and presentations. The money that we were making had no real meaning because there was no time to enjoy it and find the lifestyle freedom we were looking for.
Several years into this high-stress lifestyle, things started falling apart.
The financial markets crashed and we were both laid off over the course of a few years. Our industry changed regulations which impacted pay scales. Even though there were jobs to be found, our income potential was significantly decreased. We both began to question why we had devoted so much of our lives to trying to get ahead professionally when at the end of the day - and after stealing our lives from us - there was no reward.
The success that we had achieved was all taken away in a flash. This was hard to swallow and it took a toll on Jenny's health. She ended up very ill and often bedridden for a period of 18 months. When the medical doctors had no answers to help we decided to take matters into our own hands to find a solution.
Over the course of three years, we not only saved Jenny's life, but we changed the entire course of our lives forever. If you are willing to invest in yourself, what we learned will change your life too.
You need to put the systems in place right NOW to make sure that your life and your success never comes crashing down on you. Remember those systems that you have in place for your business? What do you do if one of them fails? Do you just ignore it and see what happens or do you invest your time and energy to make sure that the problem is resolved?
Here is the thing...YOU are a system in your business. You are a critical piece in its success or failure. What would happen if you were removed from the situation? How is the business impacted on the days that you are not working at maximum efficiency and productivity?
Let us show you how we transformed our lives, broke free from the burnout, stress, and frustration and finally reached freedom and fulfillment in our life...
Let us share a story with you that will help you understand the system:
We read a book recently called 212° The Extra Degree, by Sam Parker, and it is a perfect example of what we are talking about here. The premise in the book is this…
What do you have when water is 211°?
Hot Water
What if you heat that water up one extra degree to 212°?
You have boiling water which creates steam
What can you do with steam?
You can power a locomotive that can crash through brick walls.
The extremely powerful locomotive is fully invested in itself and relies solely on the proper functioning of its engine. It has no regard for outside circumstances, just plowing through any obstacles that get in the way, as long as the engine is running smoothly.
With the proper amount of coal,  the fire burns hot causing the water molecules to move faster and faster, heating up until the point that steam is created. The billowing steam drives the pistons steadily back and forth in a constant give and take and the powerful locomotive pushes steadily forward on the track increasing its speed. 
This is a critically important concept. In life, we need to have that power to crash through brick walls and to keep moving ahead no matter what the circumstances, with consistency and power. With that in mind, the question really becomes, how do we get the stamina to run at 212° all the time?
The answer is simple...SYSTEMS!
You will learn the 3 critical systems that we use in our life everyday…
The engine of the locomotive has three critical pieces to the system. Every single piece of that system must be at peak performance for the engine to run smoothly and prevent failure.
The system starts with the coal or fuel to burn the fire. We must have the proper type and amount of fuel in order to burn a fire at a temperature hot enough and consistently to heat the water in the boiler to 212°. In our system, nutrition is our fuel. We can either put fuel in the system that will burn clean and hot and have us chugging along with consistent energy or make poor nutrition choices that will leave us feeling run down and sluggish and will clog up the engine over time.
We are NOT talking about dieting here because that will be counterproductive to our purpose. Imagine trying to power a locomotive by restricting its fuel intake? Sounds crazy, doesn't it?
It's as simple as this really. Put in the right amount of high-quality fuel, avoid most of the junk that clogs up the engine and your energy will increase so your engine is more productive and efficient. We make it simple to put these systems in place in our 30 for 30 Mind-Body Transformation system.
We give you the tools you need to be prepared with the right fuel every day.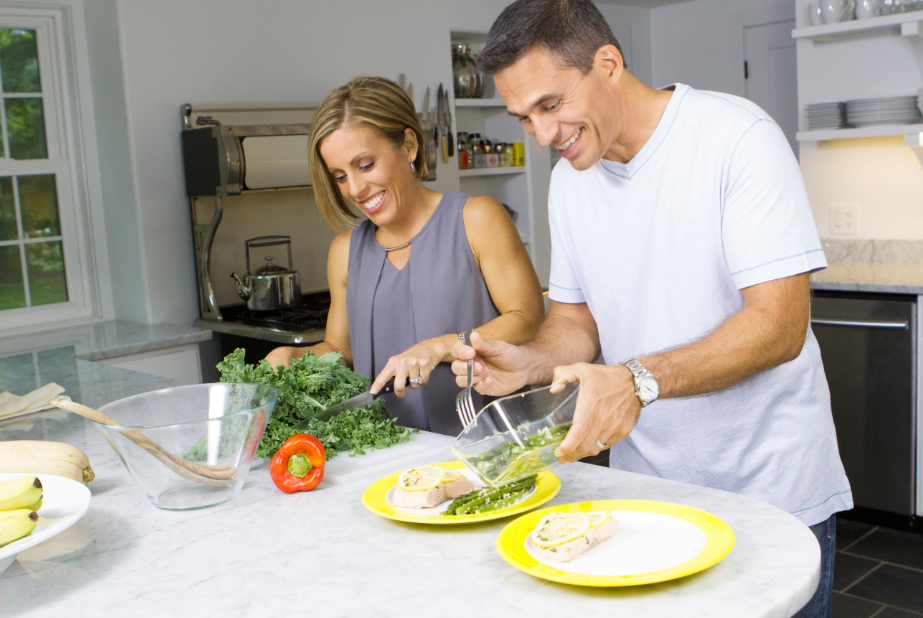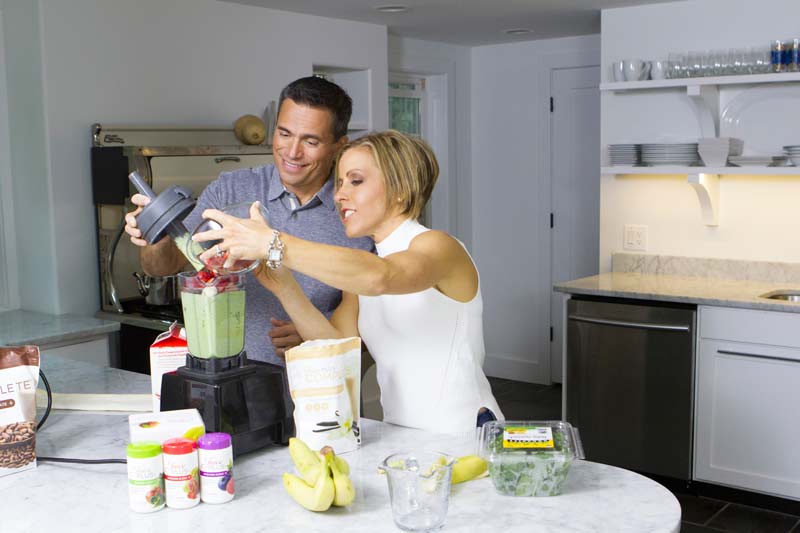 With the right fuel, our fire is burning effectively and the heat from this fire must now create steam. Steam creation is not some sort of magic process, but it is created by the heat generated from the speed of movement of the water molecules in the boiler. If these water molecules slow down, even just a few moments - you guessed it - we lose heat causing steam production to decrease and then eventually stop.
Our bodies are not much different. Movement triggers growth signals in our body, triggering increased energy, mental clarity and alertness, and elevation in our mood. There, of course, are the added bonuses that come along with it like a better body, less pain, reduced rates of illness and greater self-confidence.
The bottom line is this: In order to be productive and efficient in your life, you should move every single day in some way. When you log into the Mind-Body Transformation system, you will have everything you need to fit movement in every single day in as little as 16 minutes any place you might be. No excuses!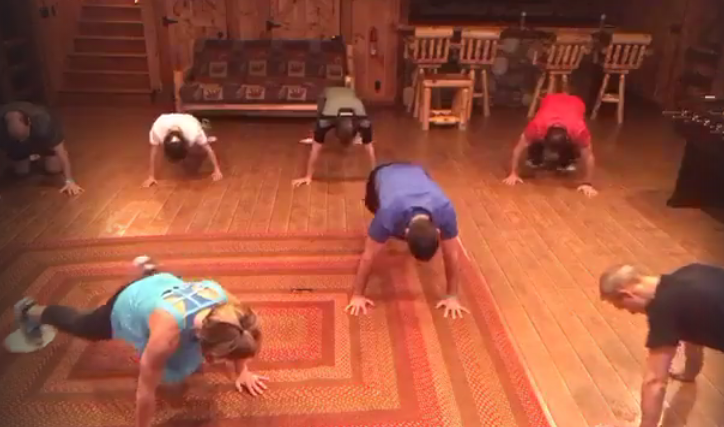 The best part is that the system is always growing and changing to keep it fun and exciting. This isn't something we created, put online and ignore. We are bringing you inside our life every day so that you can see what we are doing and how we are living so that you can be part of the success that we are having in our own lives.
If we can do it, why can't you?
It's like having a key to our home to come inside and join our movement routine every day and see what's cooking in our kitchen. We even take you on the road with us, so when we travel and spend time with other entrepreneurs, business executives and celebrities from around the world, you participate right along with us while we are on the road.
You will have immediate access to all the tools you need when it comes to daily movement.
The third and final part of the engine that we need to talk about are the pistons that move back and forth from the steam pressure in a smooth, consistent manner. It is a constant give and take pattern.
If you haven't guessed it, this is our mindset...
Just as if the pistons in the engine lock up, causing engine failure, our mindset has the power to do the same. It is so easy to get stuck in life, allowing our mind to control our actions and our outcomes. You see we all have belief systems that are ingrained in us from childhood that are influencing our every thought and behavior.
We have the power within the Mind-Body Transformation system to teach you how to start controlling your mindset to keep you from getting stuck or if you are stuck today, to get you moving ahead in the right direction again. We have partnered with some of the top experts from around the world that we have personally worked with on our own mindset and thought patterns to know the impact that they can have on changing someone's life.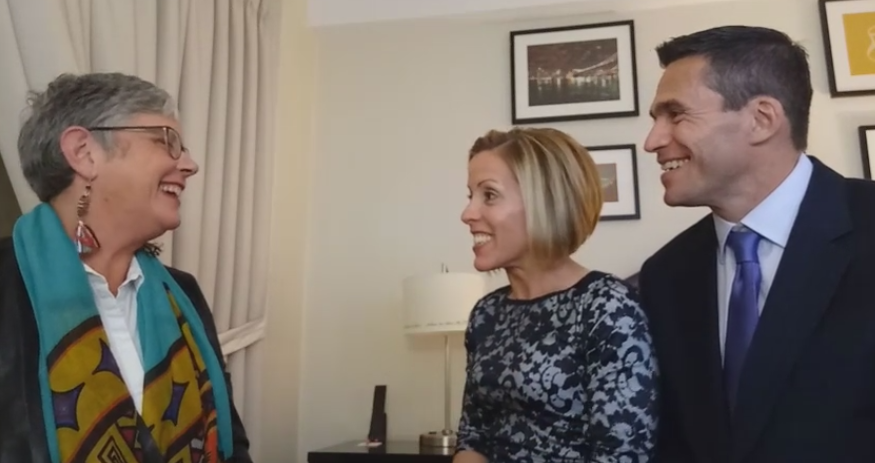 So much time and energy can be stolen from us by our mindset and thought patterns and last we checked, you didn't have any extra time to waste. Using our techniques within the system such as mind shifting we can gain back productivity, clarity, focus, creativity, and efficiency. Most importantly, you can finally be present in your life to experience the fulfillment that makes it all worthwhile.
We introduce you to the top experts we work with in the field of mindset and belief systems.
Maximum productivity and efficiency are necessary to achieve personal, professional and financial fulfillment. You absolutely can not achieve maximum levels of performance without having this three part system in your life that addresses all the components of your engine.
Our system has been implemented by top entrepreneurs and executives from around the world that are experiencing greater success and fulfillment in all areas of their lives.
Will you be one of them?
As our program continues to spread around the world through top coaching organizations, join the thousands of top performers that refuse to let others gain a competitive advantage over them.
You have two choices:
1. Challenge yourself, implement systems and get better every day...
OR
2. Stay where you are and let others get a competitive advantage over you.
Are you worth it?
Isn't your life, your FREEDOM, worth making the right choice?
We have spent over $200,000 in the last three years to hire the best mindset, movement, and nutrition coaches from around the world to understand the critical systems that we needed to implement in our lives...because we knew we were worth it. You can either spend that money to hire them yourself, or you can invest just $1 with us today, to get started and bring that information to you in an easy to follow system. Let us effortlessly guide you along the path towards the things you are wanting.
After implementing these exact systems in our lives we went from burnt out and unfulfilled to opening our own business that we had dreamed about for years and having a global footprint within 6 months. We work with amazing business partners around the world, from the US, Australia, Norway, Sweden, South Africa and the UK.
While you may not want the exact same things as us, the beauty of this system is that it focuses on you and exactly what you want. That is because the foundation is the same for all of us.
You must be running at 212 degrees, 100% of the time, to keep moving full steam ahead. Once that is in place, you can accomplish anything you desire in your life. Period!
Nothing can stop a locomotive running full steam ahead. We have had the opportunity to help business leaders from around the world increase their productivity by educating them on these concepts.
The question is, do you believe in yourself enough to invest in you?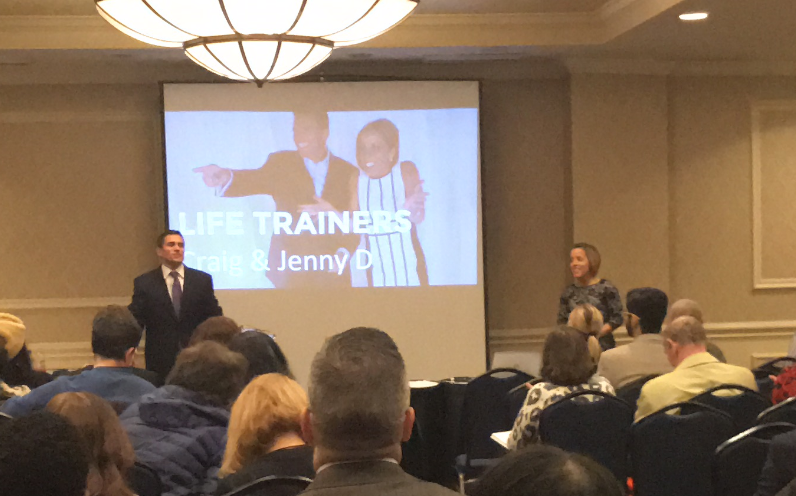 We have the privilege of being coached on an ongoing basis by the world's #1 wealth coach, JT Foxx and by his top advisers. This has given us the ability spend time with and interview some of the most successful business people and celebrities in the world to understand their secrets to vitality, fulfillment, and freedom in their lives and to dig deep into what exactly gave them the competitive edge they have today.
In the last year, we have spent time with and been coached by Hugh Hilton, George Ross, Nido Qubein, Randi Zuckerberg, Fredrik Eklund and Anthony Lolli. We have also had the chance to talk with and gain insights from Al Pacino, John Travolta, Fifty Cent, and Calvin Klein.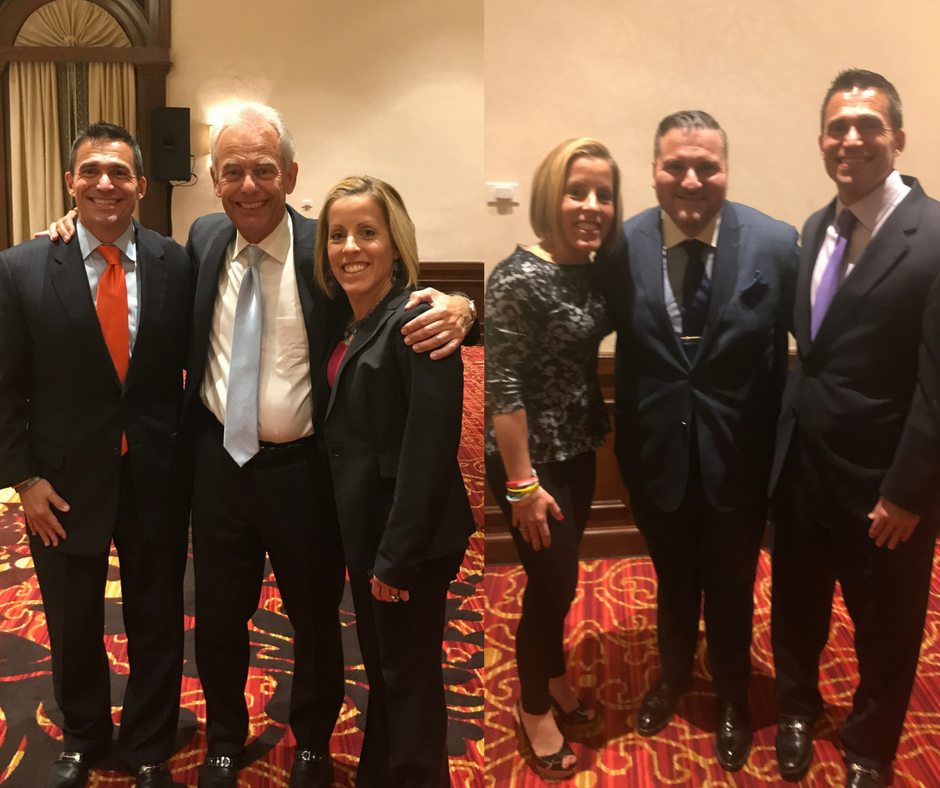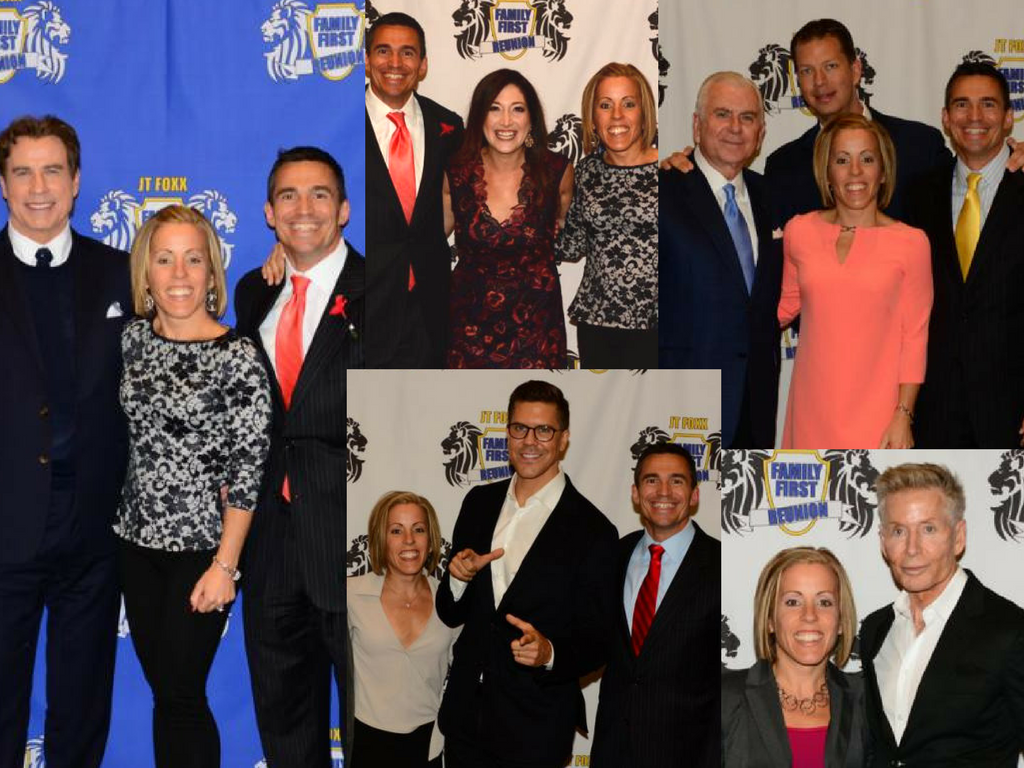 One of the greatest highlights for us was not only spending time with and learning valuable insights from Bruce Buffer, the official Octagon announcer for UFC events but watching him interact with and give excellent guidance and advice to our four teenage children.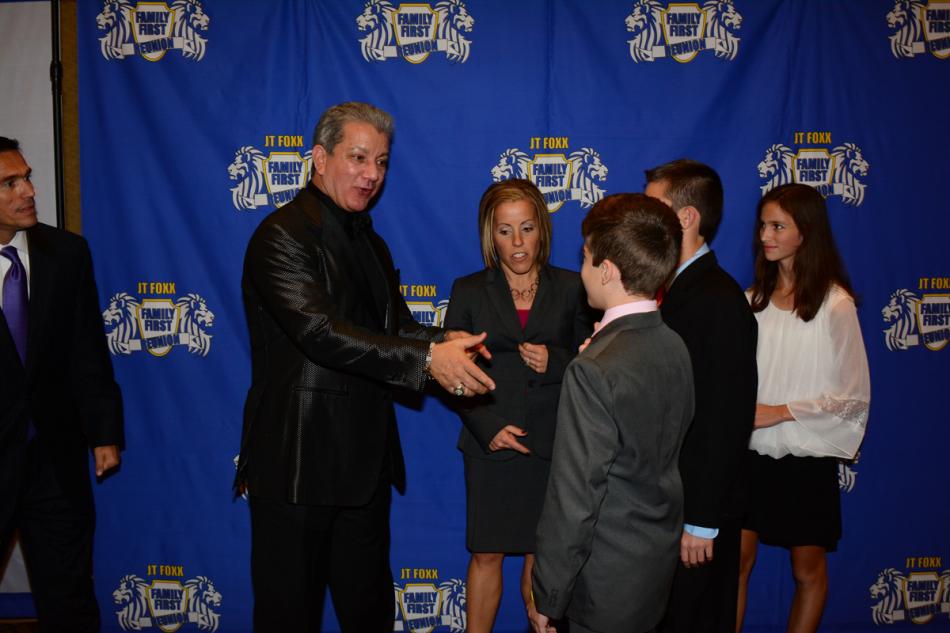 See for yourself what George Ross, former star of the Celebrity Apprentice, had to say in our interview with him the morning after we went out to dinner with him and bought him one of his favorite meals, a cheeseburger!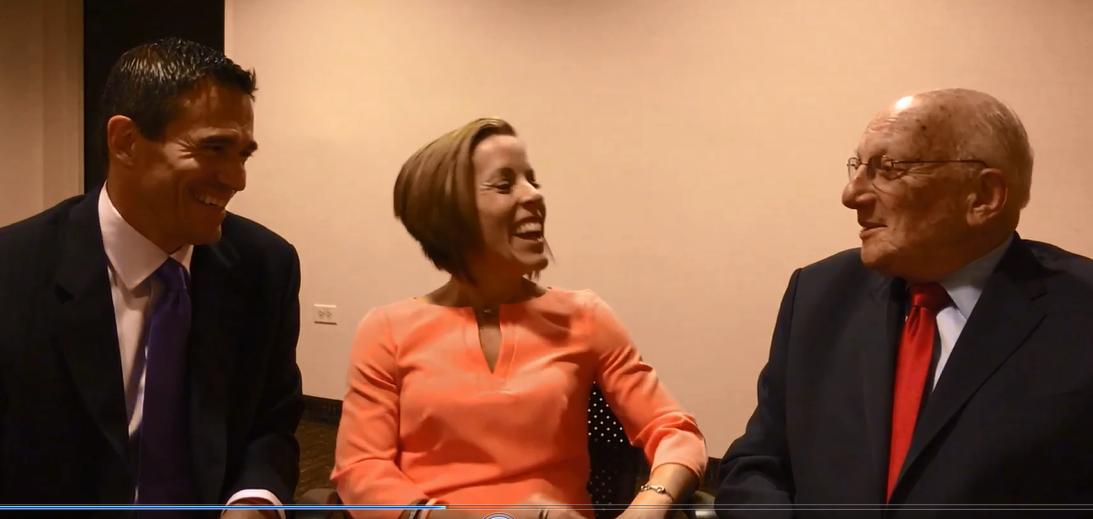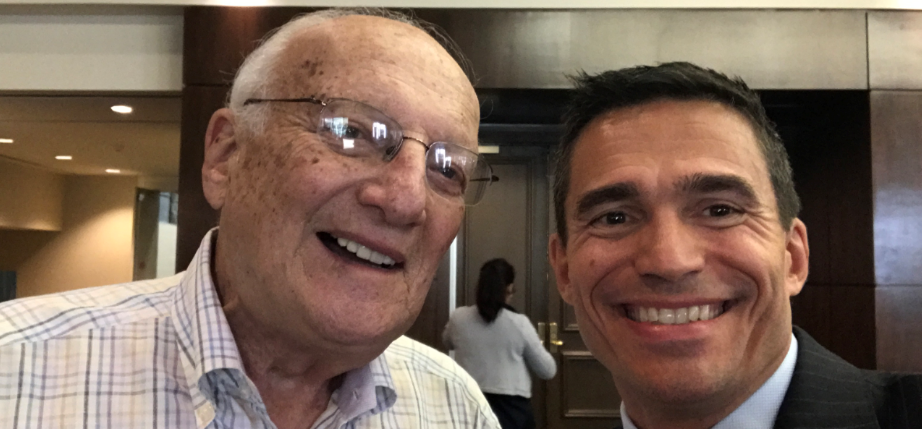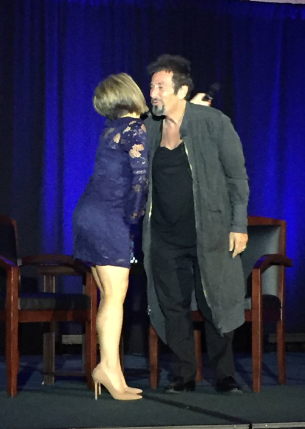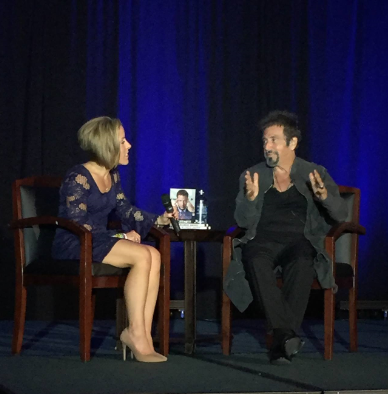 Then there was our interview with Al Pacino, who we are going out to see in LA again in just a few months. You will get his perspective on family time and its importance in living a fulfilling life.
After using our program personally, the CEO of the JT Foxx Organization requested us to develop a program for his students and coaches at their retreats. He immediately felt the positive impact of our simple systems in his life and wanted his students and coaches to have the same competitive advantages in their lives because after all, his business is powered by their success.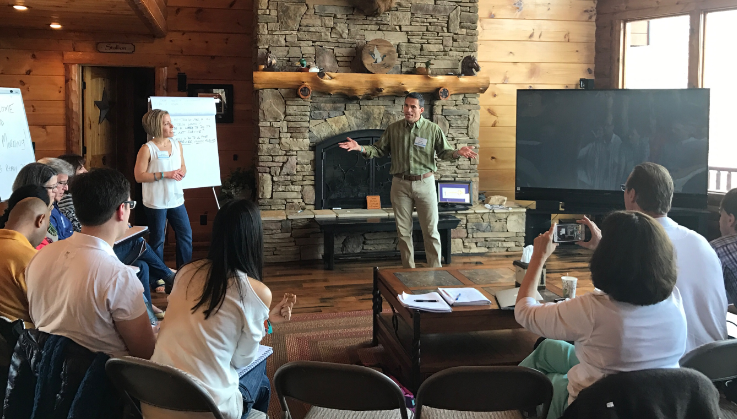 It is through all of this experience and time spent with some of the most successful people in the world that we have been able to develop systems that will change your life. Time, financial and lifestyle freedom will finally be within reach if you are willing to invest into yourself. You will finally wake up and go to bed feeling fulfilled at a personal, professional and financial level.
Remember, this is a system. It is a lifelong commitment to yourself to have the life you want. If you are ready to stop wasting time and energy, you can become a member of the Mind-Body Transformation system right now for just $1.
Join the system and invest in yourself for the next 14 days, completely risk-free.
When you experience the new found energy, efficiency, productivity, clarity, and alertness during the 14 days, you will have the privilege of continuing these amazing results that lead you to freedom and fulfillment in your life for just $47/mo, and you can cancel anytime.
You will have immediate access to the entire system as well as our step-by-step guides to get you started in making smart choices in each of the 3 critical areas right from Day 1.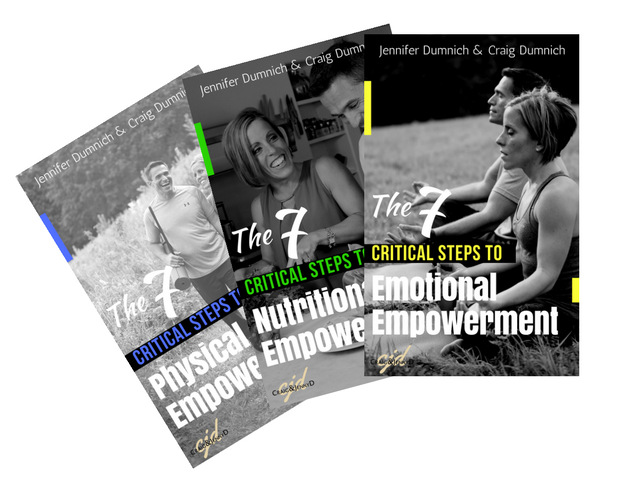 You will not only get our guidance when it comes to these 3 systems, but we have a never ending supply of recipes that we are always building, a constant supply of new daily movement programs and new mindset training courses that are always being added.
Plus we are always bringing in new experts to provide exciting content for you as well. You see that this is our life, so as we grow we will constantly pass the information over to you, allowing you to grow as well. You will never get bored with the same old nutrition and movement day after day. You will soon become eager to check in every day and make sure you aren't missing out.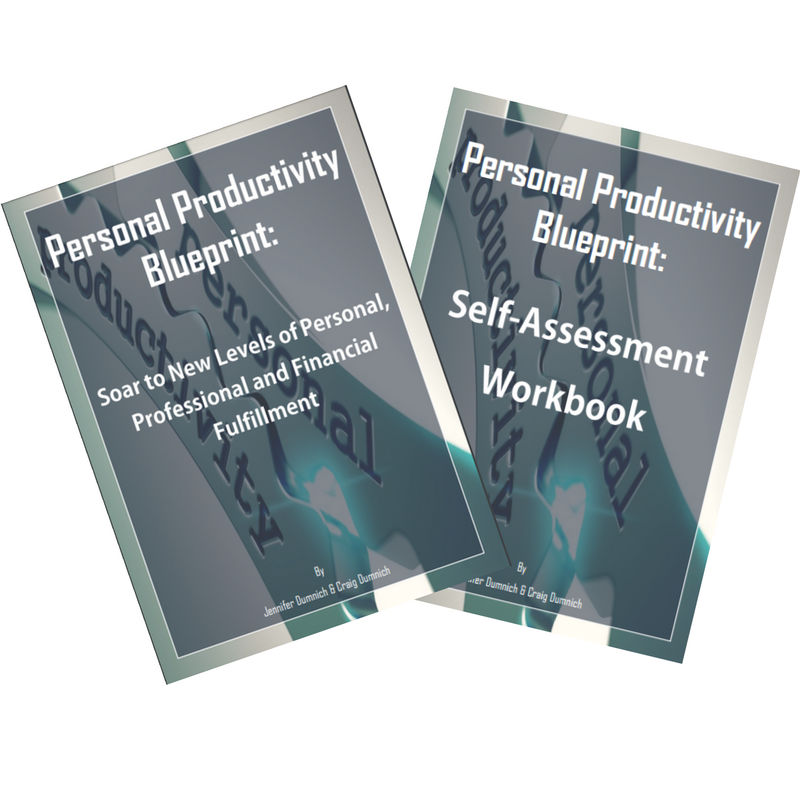 But that is not all...
When you sign up today, we are going to give you 3 FREE BONUSES:
The Personal Productivity Blueprint, which is a must read, to help you understand the key systems that are critical to implement right away
The Personal Productivity Blueprint Self-Assessment Workbook, so that you can begin to understand and take responsibility for where you are today and make progress forward using this system.
We are also going to include as an added BONUS a tutorial video on the most effective strategy for using the workbook to make sure you get the most out of it.
If you want to stop working harder, burning the candle at both ends, feeling burnt out, putting your health and your family at risk and missing out on your life, all for the sake of growing your business and instead get the results you want while maintaining complete control over your life... join us on this adventure.
It is time to stop the never-ending cycle of working harder and instead boost your productivity so that you can finally reach personal, professional and financial fulfillment.
The Mind-Body Transformation system will get you heading down the road to freedom and fulfillment in all areas of life.
But don't take our word for it.
Click on the link below to start your $1 trial now to check it out for yourself. You have absolutely nothing to lose.  

You'll have instant access to the entire system once you set up your password through the email being sent to you in the next few minutes. Unlike other programs, we are bringing you into our life, so you will always be getting new, updated ideas and programs so that you can keep your edge!
If you are looking for real answers, real improvements, real changes in your life, from real entrepreneurs who have achieved the freedom and fulfillment you want in your life...you have found it!
Join us, and let's do this together!
Here is what others have to say:
I had the opportunity to work with Craig and Jenny this week and I guarantee that if you follow along with them for the next 365 days your body will look different next year. They did an absolutely amazing job. I can tell you I feel a lot better right now than I did when I woke up this morning. Thank you Jenny and Craig! You guys are absolutely amazing!
~ Damien Elston, JT Foxx Organization
Bryan and I just spent the past couple of days with Craig and Jenny and they introduced us to their      16-minute workout. We feel great and we are going to continue it. We recommend you check out the CraigandJennyD page and follow along.
~ Evelyn Greenwood, Woodstone Properties
I wanted to give a huge shout out to Craig and Jenny D. I was a fortunate member to enjoy one of their workouts that is pretty much on the fly. For people that are busy like me, I travel and it is just tough to sometimes get workouts in when you are a busy professional or you have the wife, the kids, everything going on in life. I just want to say how awesome it was. We were able to do a high intensity workout in 16 minutes. I was working upper body, lower body, cardio, everything; in my own hotel room. I didn't need a gym or anything, so it was awesome. After really getting to know and work with Craig and Jenny, they are just incredible with their knowledge on the mind, the body, and nutrition.

I encourage you to check out their website, www.craigandjennyd.com. Coach Craig and Coach Jenny, they are awesome people too. They are going to take care of you. They have big hearts to help people and I just encourage you to check out their site. I want to fully endorse them, they are awesome people and they are going to take care of you and your health, so definitely check them out.
~ Jeff Fallon, Master Coach, Life Coach, Business Coach, Health Coach
I've known Jenny for a few years now. I met her when she was very sick and see her thriving now at her most fit and healthy. She was positive and hopeful despite her scary health circumstances, but I so admire how she has used what she learned about self-care to help others do the same for themselves.

Jenny has an innate ability to engage others, listen without judgement and educate without preaching. She is funny, endearing, powerful and a brilliant leader and coach. She will help many people find their way to happier, healthier lives.
~ Sarah Sciarra, Executive Consultant at Rodan + Fields
I met Jenny almost five years ago when we were both enrolled in personal training school. We did and still do share a love for health and wellness. I was fortunate enough to be her "student" when we were at school.  She is a fabulous teacher! She is well educated and knows her material thoroughly. She passes that on to her clients in a kind, patient, yet firm, easily understandable manner.

Jenny and her husband Craig have gone on to pursue their passion for health and wellness several steps further. Together, they have made it a business to share their passion, both physically and emotionally.

They are no different than the rest of us. Somehow, they manage to juggle a blended family of five children, five sports schedules and school commitments, a business, etc. They do all this while striking a balance of physical and emotional health. I am so grateful to have been Jenny's student several years ago and continue to learn from her day after day!

Anyone who has the opportunity to work with Craig and Jenny D should jump on it ASAP! You will not be disappointed.
~ Sharon Freibrun, Franchise Owner, The Beef Jerky Outlet
I had the pleasure of meeting Craig Dumnich and Jenny in Mrch 2017. They are two of most wonderful and dynamic people you'll ever meet! And they truly care about helping people achieve their best health. It's always refreshing to find the real deal!
~ Ken Sproul
Craig and Jenny D are the real deal. Do yourself a favor and check them out.
~ Gary Walker, Business Coach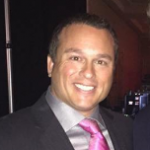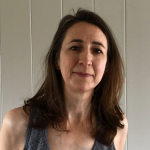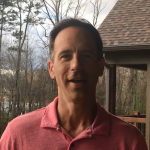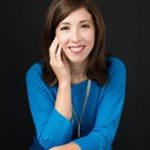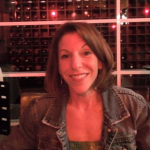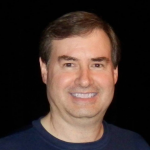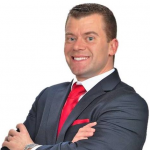 ATTENTION ENTREPRENEURS & EXECUTIVES: NEW 3 POINT METHOD REVEALS HOW TO
STOP BURNOUT SO YOU CAN BE MORE PRODUCTIVE & MORE SUCCESSFUL
ATTENTION ENTREPRENEURS & EXECUTIVES: NEW 3 POINT METHOD REVEALS HOW TO
STOP BURNOUT SO YOU CAN BE MORE PRODUCTIVE & MORE SUCCESSFUL
ATTENTION ENTREPRENEURS & EXECUTIVES: NEW 3 POINT METHOD REVEALS HOW TO
STOP BURNOUT SO YOU CAN BE MORE PRODUCTIVE & MORE SUCCESSFUL